I have 5+ years of experience in the analytics space. As you can see below, I have worked in multiple industries and really enjoy the challenges that come with solving data problems. What my timeline below does not show however is all the additional online courses and books I've read to stay update to date with the best practices and latest technologies (see Education). I really enjoy learning and sharing that knowledge by giving talks and creating training materials for my colleagues.
My Background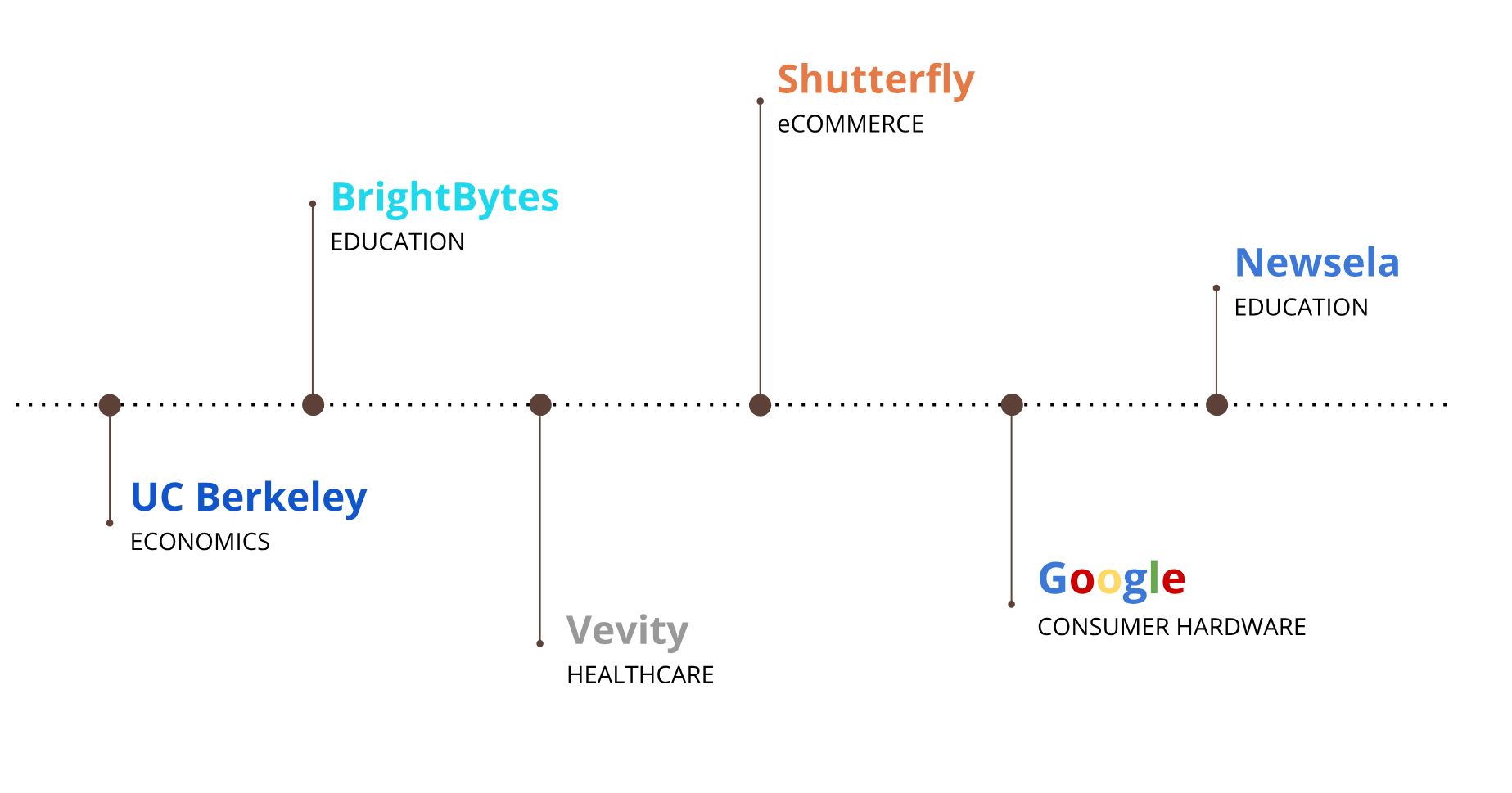 I started my career in Stata and R and have transitioned to Python in the last couple of years. I frequently use both the python visualization libraries (matplotlib and seaborn) as well as statistical/machine learning packages (sklearn and statsmodel). In addition to exploring data and creating models in Python and R, I am also familiar with various business intelligence tools such as Looker, Tableau and Chartio and have created dozens of dashboards.
Other
When I am not working on my side projects, I like to go outside and play Pickup Ultimate Frisbee or play strategy board games indoors with friends (my current favorites are Caverna, Citadels, Terra Mystica). I also enjoy bringing out my Nikon SLR with me and taking portraits of friends (feel free to checkout out my photography website).